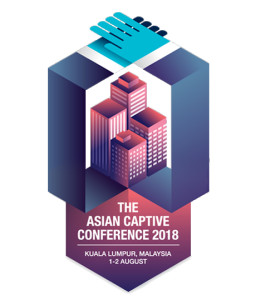 The captive insurance industry in Asia is experiencing encouraging growth and it's expected to continue its upward trajectory in years to come. This recent surge in trend may come as a surprise to many upon discovering that the concept of captives has actually been in place in Asia for more than two decades.
On the other side of the world, captives as a risk management tool were practised in the west since the 1950s. It can be said that much of its slow growth in Asia is down to relative lack of knowledge and understanding of the captive business and the benefits of establishing one in the right domicile.
In May, the Chief Executive Officer of the Labuan International Business and Financial Centre (Labuan IBFC) Farah Jaafar-Crossby stressed on the need for educational efforts to continue to help build an understanding of the risk management and risk transfer options available among Asian corporations, as quoted by Reinsurance News.
In the Growth Of Self-Insurance In Asia panel discussion at ACC 2018, the popularity of the captive concept among the risk management community in Asia is shown as being mainly restricted to the largest companies. However, only a small percentage is revealed to have no knowledge of captives all together.
Nevertheless, the Asian captive insurance industry has been on the ascendency in recent years, with Labuan considered as one of the biggest and fastest growing domiciles in the region. In a survey conducted by Captive Review in 2017, it was found that around 70% of respondents were positive about Labuan IBFC as their captive domicile.
The panel discussions also explored the common factors driving Asian companies to consider forming a captive and the region's maturing risk management culture stood out at 60%. Increasing in house understanding of the captive concept and the struggle to find coverage for unique risk portfolios were both second on the statistics at just above 40%.
Domicile growth too is showing signs of progress with China, Labuan and Micronesia recording an increase in Captives from 2015 to 2017 in Asia-Pacific. As of 31 December 2017, the total active captive numbers in China, Labuan, Micronesia stood at four, 43 and 23 respectively. Singapore stood head and shoulders above with 70 in total.
Next up in the ACC 2018 Series will be on key considerations when it comes to choosing a domicile. Stay Tuned!