TALENT IS THE DRIVING FORCE, SUPPORT IS THE EDGE
Just like a world class racer needs to keep his eyes fixed on the track, you need to focus on your insurance business. Yet too often, the day-to-day details of accounting and regulatory demands can be distracting.
Brighton can free you from these mundane issues so you can concentrate on your goals. With offices in Kuala Lumpur, Labuan, and Singapore, we provide essential technical services such as compliance, reporting, accounting, monitoring and reviewing regulatory changes as well as physical presence.
With more than 10 years' experience and a complement of highly qualified staff, we have the know-how to deliver cost-effective administration services. That's why we say you cover the risks and leave us to ensure the details meet the standards.
OUR MISSION
You need talent and expertise to clear hurdles in an ever-challenging and changing business world. At Brighton, we have developed a three-pronged platform for the way we work with our clients:
Partnership

is paramount, which is why we work at building and maintaining close ties and a strong relationships with our clients.

Integrity

means we are consistent, honest, principled and accurate in everything we do for our clients as well as in our relationships with our staff. Our principle of integrity has led to implicit trust from our clients.

Reliability

is the third prong, a vital asset when compliance with local regulations cannot be compromised.
With these three pillars, we continue to live up to our mission of "striving for excellence through dedication and commitment."
MEET THE ENSURERS
The Brighton Team comprises insurance and reinsurance individuals who bring to their jobs a wealth of global experience as well as local knowledge. Ever ready to ensure you are given superior service, the key Brighton Team members are: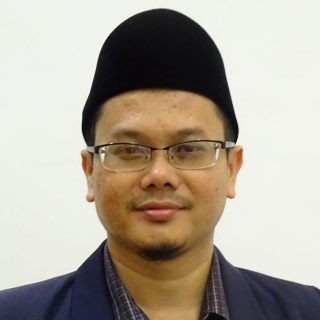 Ustaz Mohd Fadhli bin Mohd Faudzi
Internal Shariah Adviser
---
Ustaz Mohd Fadhli bin Mohd Faudzi
Internal Shariah Adviser
---
Ustaz Mohd Fadhli bin Mohd Faudzi is currently the Managing Director of Mytijaroh Resources, a Shariah Training & Consultancy Company established since 2011. He has graduated from International Islamic University Malaysia (IIUM) with a Bachelor in Islamic Revealed Knowledge and Heritage (Majoring in Usul al-Fiqh and Fiqh) (Hons) Degree.
He has been appointed as Brighton's Internal Shariah Adviser effective October 2014. He also holds a number of positions in Financial Institutions such as Accreditation Panel of Finance Accreditation Agency (FAA), an agency regulated under Bank Negara Malaysia (BNM) & Securities Commission (SC). Besides that, he is the Panel Lecturer in Institut Latihan Islam Malaysia (ILIM) and the Islamic Finance Trainer at International Halal Foundation (IHF).
Prior to joining Brighton, he served in many Shariah positions in the fields of Islamic Banking, Takaful and Retakaful industries. He was a Shariah Advisor at Akademi Mutawwif Training & Consultancy (AMTC), Assistant Head of Shariah Department at Bank Muamalat Malaysia Berhad (BMMB), Head Of Shariah Secretariat & Shariah Compliance at ACR Retakaful Sea Berhad (MALAYSIA), Head Of Shariah Secretariat & Shariah Compliance at ACR Retakaful MEA B.S.C. © (BAHRAIN), AVP of Shariah Compliance & Shariah Audit Department at Al-Rajhi Bank Malaysia Berhad (ARB), Assistant Manager of Shariah Management & Compliance, Risk Management Department at Bank Muamalat Malaysia Berhad (BMMB) and was the pioneer of Shariah Executive at Takaful Ikhlas Sdn Bhd (TISB).
His area of expertise is in Syariah, Usul Fiqh, Fiqh Muamalat, Islamic Finance, Islamic Banking, Islamic Entrepreneurship, Takaful and ReTakaful.
OUR NETWORK
Although the digital age today has eliminated borders, you may still prefer to concentrate in a particular geographical area. While our offices are in South East Asia, we are able to provide our services to many clients beyond these countries. This partnership allows you to delve deep into your business interests, even as we stay ever watchful for regulatory changes.
 

LABUAN OFFICE

 

Brighton Management Limited

(Co. No. LL04916)

Brighton Place
Lot U0213 - U0215, Jalan Bahasa
P.O. Box 80431, 87014 Labuan FT, Malaysia
+ 60 87 442 899
+ 60 87 451 899
KUALA LUMPUR OFFICE

Brighton International Management Sdn. Bhd.

(Co. No.797183-D)

Unit A-22-15, Level 22
Menara UOA Bangsar
5 Jalan Bangsar Utama 1
59000 Kuala Lumpur, Malaysia
+ 60 12 398 1700
+ 603 2182 1899
+ 603 2182 1999
SINGAPORE OFFICE

Brighton Management Singapore Pte. Ltd.

16 Raffles Quay
#35-01B Hong Leong Building
Singapore 048581
+ 65 6220 1960